About Us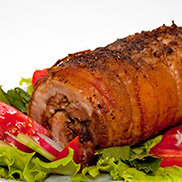 Flamegrill UK is a family run business, with 40 years experience in the catering industry. During this time, we have been involved in many prestigious events throughout the UK. Our family and experienced and reliable team assist in operating the company's fleet of catering units.
Flamegrill UK are able to provide a unique service. Our bespoke catering units have been specifically designed for maximum ease and workability. This provides our customers with the very best possible event catering solution.
We offer a variety of catering selections from sizzling steaks, spicy chicken, hog-roast, healthy jacket potatoes, organic and vegetarian choices to specialised coffee units, to name but a few options. With diverse tastes to cater for, we can provide menus to compliment any outdoor catering event. All our units are fully self-contained and hold all the required Health and Safety documentation.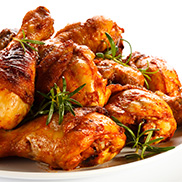 Choosing and selecting British produce and products whenever possible Flamegrill UK incorporate a total provenance traceability system. We actively support sustainability, by recycling and serve all food, wherever possible, in bio-degradable packaging, helping towards saving our carbon footprint.
Flamegrill UK ideals are simple. We like to talk to you, listen to what you have to say, and then translate everything into a memorable event for you and your guests. Like the perfect Menu, these ideals ensure your special guests enjoy a wonderful food and drink experience, leaving your event having been catered for in every way you wished.